Public Health Dentistry is a branch of Dentistry which deals with preventing disease, prolonging life & promoting physical & mental efficiency through organized community efforts for the sanitation of the environment. It has the total volume extending about 2450 sq.ft.

This branch is concerned to undertake a health education project for the purpose of educating and create awareness to patients about various oral diseases and are focused to perform health education sessions to the public peoples in the form of Pamphlets, Posters ,Models ,Power point presentations.

The main goal of Public Health Dentistry is to provide service to those people who are inaccessible to the Health Services at their door steps. In order to achieve this goal department of Pubic Health Dentistry of Adhiparasakthi Dental College is conducting outreach programs three days in a week (Thursday, Friday and Saturday).

In three years 308camps are conducted and screened 37,756 patients and treated 3970 patients are treated. On Fridays exclusive dental treatment camps are conducted from June 2014. On other days (Thursday & Saturday of every week) joint camps along with MAPIMS are held. Villages within a radius of 70 kms from Melmaruvathur of Kanchepuram, Villupuram and Tiruvannamalai districts are covered.

To increase the awareness about the Oral Hygiene maintenance free dental kits consisting of toothbrush and tooth paste were distributed to the people attending the Friday camps. Demonstration of brushing technique, video presentation and health education talks are given in the camps regarding oral hygiene maintenance, ill effects of tobacco and importance of balanced diet.

Two peripheral Health Centers one at Maduranthagam and one at Venmalagaram are running on all weekdays with equipment and instrument facilities for Extraction, Restoration and Scaling.

Ten villages surrounding Melmaruvathur have been adopted and regular screening, treatment and awareness camps are conducted along with NSS unit.
Services Offered:
Comprehensive dental care program to the patients.
Periodic dental health screening and treatment camps.
Dental care delivery at the door steps through mobile dental services.
Faculties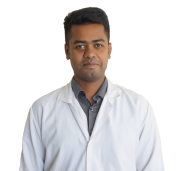 Dr. M Dinesh Dhamodhar
Reader
Publications International Journals [1] Oral Health–Related Quality of Life and Dental Caries Status in Children With Orofacial Cleft: An India
Read more...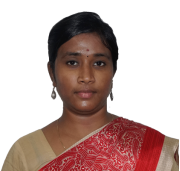 Dr. S Veena Dharani
Lecturer
Workshops and Seminars Attended National Seminars [1] White on White CDE program Organized, Adhiparasakthi Dental College, 27 Mar 2018 to 27 Mar 20
Read more...