Oral Medicine And Radiology
Department of Oral medicine is concerned with the disease involving the oral and Para oral structures. It includes the diagnosis and medical management of diseases specific to the oro-facial tissues and oral manifestations of systemic diseases. And it is extended 3130 sq. ft totally.

The process of recording detailed history, thorough examination and various investigations to be done to arrive at a final diagnosis are all done. Various radiological techniques, their applications, their limitations and utility are all discussed using a well furnished infra structure.
Services Offered:
Complete examination and diagnosis.
Radiographic investigations.
Therapeutic management of soft tissue lesions.
Faculties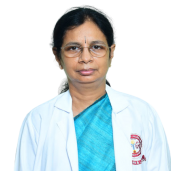 Dr. N Thilagavathi
Professor & HOD
Publications International Journals [1] Tools for expert witnesses in dentistry Thilagavathi N, Gayathri R, karthikeyan K In International journal
Read more...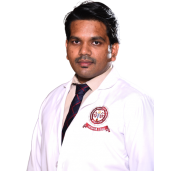 Dr. V L Lakshman
Lecturer
Publications International Journals [1] Prevalence and Characterization of Non odontogenic orofacial pain in a tertiary health care centre at pudu
Read more...