Pedodontics is an age defined specialty that provides comprehensive oral health care for infants and Children through adolescence, including those with special health care needs. Pediatric dentistry encompasses a variety of disciplines, techniques, procedures, and skills that share a common basis with other specialties, but are modified and adapted to the unique requirements of infants, children, adolescents, and those with special health care needs.

Colorful décor of the walls with cartoon characters and a play area with toys will give good ambience as the hospital environment plays a major role in child's behavior in Pediatric department. The vicinity of the department is about 3910 sq.ft totally.
Services Offered:
Parent /children counseling.
Fluoride application, Pit and fissure sealant, Restorations.
Endodontic procedures – pulpectomy, - pulpotomy, - Root canal treatment.
Orthodontic procedures-Removable Appliances+Expansion Screws, - fixed appliances.
Crowns-esthetic crowns(anterior teeth),-stainless steel crowns.
Surgical procedures-extraction, -periapical surgery,-cyst enucleation.
Interceptive procedure-serial extraction.
Preventive procedure-space maintainer.
Faculties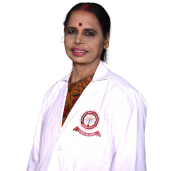 Prof. Dr. A Vasanthakumari
Principal & HOD
Publications International Journals [1] ORAL MANIFESTATION OF ACHONDROPLASIA - A CASE REPORT DR.A.VASANTHAKUMARI In SCH.J.APP.MED.SCI, , Apr 2016
Read more...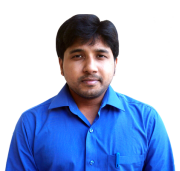 Dr. Vivek Krishnamoorthy
Reader
Publications International Journals [1] Oral health status of Rural school children between 6-11 years – A cross sectional study 1Dr. Vasanthaku
Read more...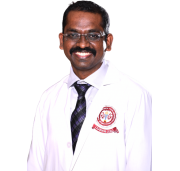 Dr. A Selva Balaji
Reader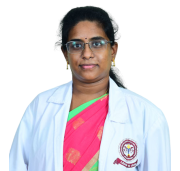 Dr. S Preethi Archana
Lecturer